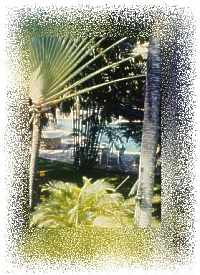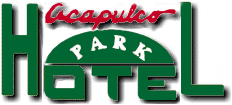 Acapulco Park Hotel
SECURE SERVER

| | | | |
| --- | --- | --- | --- |
| Español | English | Français | Deutsch |
A family hotel conveniently located like an oasis in a tropical garden across from the beach in the most exclusive tourist area of the Acapulco bay.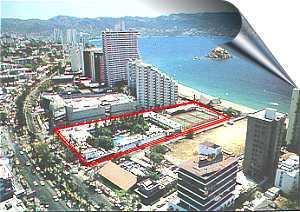 The swimming pool with its crystal clear water, surrounded by the spectacular tropical garden, is one of Acapulco's largest and most beautiful.
| | |
| --- | --- |
| | 88 air-conditioned rooms on only two levels with cable TV, phone and refrigerator, some of them with kitchenettes. Rooms available at affordable promotional rates and reduced rates for travel agencies and groups. |
| | |
| --- | --- |
| | 3 tennis courts with night-lights and a professional tennis staff to offer lessons for beginners and advanced. |
| | |
| --- | --- |
| | The bar in the garden, next to the swimming pool is another of the hotel´s amenities. |
| | |
| --- | --- |
| | The hotel's free and convenient parking lot, subject to availability, allows easy access to all rooms. |
| | |
| --- | --- |
| | The hotel´s shopping center with 30 stores: Guess, Travel Agencies, Piano-Bar, Restaurants,Rent a Car, Currency Exchange, Convenience stores: Boutiques, Beauty salons. In addition next door, the Plaza Bahia Mall offers other shopping opportunities. |
But there is much more:

It's the people. Part of the hotel's charm is in our friendly, courteous staff. From registration to check out you'll recognize a special style of cordial and respectful hospitality.

It is the unique atmosphere, the attraction of Acapulco and its spectacular allure, that you feel everywhere. It is the incomparable climate. The blue sky. The endless beaches of golden sand. The marvelous sunsets of Pie de la Cuesta. The magic of Mexico and the South.

It's all of these! All the year.
ROOMS DESCRIPTION
| | |
| --- | --- |
| THE ACAPULCO PARK HOTEL | Offers three different categories of rooms with the following characteristics: |
| STANDARD ROOMS: | On the Main Avenue Costera M. Aleman or on the side-street facing the Commercial Center " Plaza Bahía". |
| GARDEN ROOMS: | Facing the swimming pool and the tropical garden. |
| SECTION SOUTH ROOMS: | Facing our Tennis Center. |
Most of the rooms are equipped with 2 double beds, but there are also rooms with 3 double beds in the categories STANDARD AND SECTION SOUTH. In the category STANDARD we also offer adjoining rooms, the first one with 2 double beds and the second with 2 or 3 single beds ( total 4 or 5 beds ). The rate of these 2 adjacent rooms is reduced to the rate of one double room plus US$7.00 daily for each additional adult person and 17% tax.

Some of these rooms ( with 4 or 5 beds ) and the rooms in the GARDEN category (2 double beds) have also a kitchenette by a daily charge of US$7.00 and 17 % tax.
HIGHLY RECOMMENDED BY FODOR'S MEXICO GUIDE, AS FOLLOWS:
"A helpful staff and a prime location make this an appealing place to stay. Rooms, which have colonial-style furnishings, are around a garden with a good-size pool. Some have kitchenettes and balconies; all are spotlessly clean and well priced. The Park has an excellent tennis center, and it's only a block from the beach."
Rates

Room rates per night for single or double occupancy.
We Offer Three Types Of Rooms And Prices Vary Due To Location

STANDARD ROOM: On the Main Avenue Costera or facing the commercial center Plaza Bahia.
GARDEN ROOM:Faces the swimming pool and tropical garden and includes a small terrace.
SECTION SOUTH ROOM:Our finest rooms that face our tennis center.


Rates in U.S. Dollars

2008 SEASON
STANDARD
FROM
GARDEN
FROM
SECTION SOUTH
FROM
Feb 4th - Mar 13th

50.00

55.00

60.00

Mar 14th - 19th

65.00

69.00

74.00

Mar 20th - 22nd

100.00

110.00

120.00

Mar 23rd - Apr 29th

50.00

55.00

60.00

Apr 30th - May 5th

65.00

69.00

74.00

May 6th - Jul 15th

50.00

55.00

60.00

Jul 16th - Aug 23rd

65.00

69.00

74.00


Rates change without previous notice!

Additional person $5.00 Kitchenette $7.00
Children younger than 12 stay for free.

All prices are subject to 15% sales tax and 2% room tax.
These rates are subject to change on long weekends, holidays and special
events, but remain valid after a reservation is confirmed.

We offer promotional prices and discounts for groups of 9 rooms or more and travel agencies. Long standing clients will of course also receive special consideration.
Commission for travel agencies = 25%
Geographic Location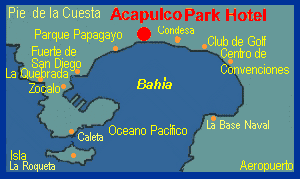 INFORMATION AND RESERVATION:
E-Mail:hotel@parkhotel-acapulco.com
Toll free: 01 800 000 1111
Av. Costera Miguel Alemán 127
Apartado Postal 269
Acapulco,Gro. MEXICO
Phone: (744) 485-5992 , (744) 485-5437
Fax: (744) 485-5489
Ski? Snow? Winter?
in Acapulco,Mexico?


But in our sister hotel


in Mammoth Lakes, California, USA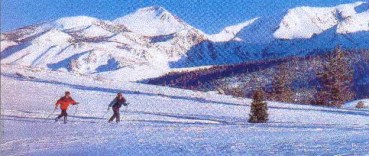 AFTER

MAMMOTH LAKES

BEFORE
MAMMOTH LAKES